Upcoming Lectures
*** REGISTER ONLINE FOR THE PROFESSIONAL LECTURE HERE! ***
Professional Lecture Series (PLS)
The Professional Lecture Series Presentations provide experts in their field to provide insight into government activities in accounting, auditing, budgeting, general government, leadership, and management in state or local government. These speakers are well qualified to provide political insight, commentary, or details on programs, program expansions, or program eliminations that will assist you in focusing on your work and maintaining a valid perspective on the current governmental values and culture within which you and your agency or department must exist.
August 21, 2014 - PLS
Bernie Hayen
Director of Finance - City of Manhattan, Kansas
"Ethics in the Workplace"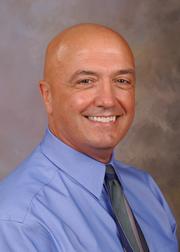 Please help us welcome Bernie Hayen, Director of Finance for the City of Manhattan, Kansas. Bernie will focus on "Ethics in the Workplace." This special two-hour presentation will provide 2 CPE and a great time with a fun speaker.

DATE: Thursday, August 21, 2014
CPE CREDIT: 2 Hours
LOCATION: Jayhawk Tower, 7th & Jackson, Topeka, Senate/Florentine Room
REGISTRATION: 11:30 am, Lunch 11:35 am, Speakers: 12:00 pm – 1:40 pm
REGISTRATION FEE: Members: $20, Non-Members $40 * Includes Lunch
You do not need to be a member of AGA to attend.

Register at http://www.agaks.org/education_training/pls/register.shtml
Register by Noon on Tuesday, August 19, 2014.
Late Registrations cannot be guaranteed a lunch.

We are also collecting change for our Loose Change Program during the meeting and proceeds will go to benefit Ronald McDonald House. Contributors will be eligible for a special drawing!




June 30, 2014: National AGA Topics newsletter features Linda Shaver
Did you see it? Our very own Topeka AGA Chapter member, Linda Shaver CGFM, was featured in the 'Meet your CGFM Member' section of the National AGA weekly newsletter, Topics.
In case you missed it, check it out by clicking this link: Meet Linda Shaver, CGFM
Congratulations, Linda! Thank you for setting such a great CGFM example.
June 9, 2014: Topeka Chapter website wins award from National!
Excerpt from email, received from AGA National Office:

Congratulations on being selected as the First Place winner for AGA's Chapter Website contest in your chapter group! In honor of your accomplishment, we would like to present you with a plaque at the Wednesday morning (July 16, 2014) awards breakfast at the PDT in Orlando.

Russell Shipley, outgoing Chapter President will accept the plaque on behalf of our chapter. Thank you, Russell!
Accountability - Citizen Centric Report (CCR)
Who best to initiate a powerful yet simple example of an easy-to-read document that demonstrates to the public a governmental entity's openness and willingness to be publically accountable than the persons that do the work ensuring that the entity is accountable. AGA has initiated a four-page document that clears out all the confusing information in government reports and highlights just the important issues. The AGA Topeka Chapter has completed such a report as an example of how easy it is to do.
This four-page report is currently being used on an annual basis by States and Municipalities across the United States. Let's get it to use in your governmental entity.
A Certificate of Achievement was awarded by AGA's National President!